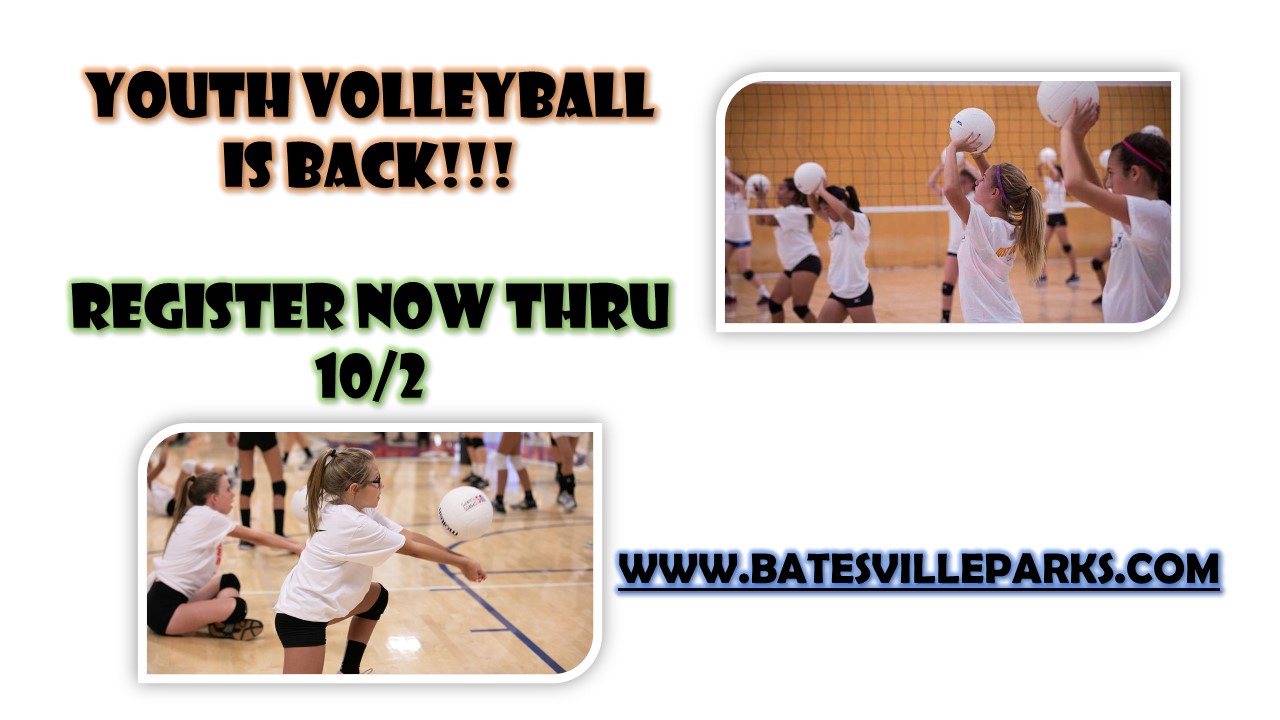 Youth Volleyball has made it to Batesville Parks & Recreation!  We welcome 3rd, 4th, 5th & 6th graders to our program which focuses on "Pass, Set and Hit" fundamentals to help prepare participants for the next level of competitive volleyball.
This recreational program will cover the basics of PASS, SET & HIT for youth in 3rd, 4th, 5th & 6th grades. Participants will receive a shirt/jersey and personal volleyball from the program but will be responsible for providing their own shorts, shoes and knee pads.
Practices will be held Mondays and Wednesdays from 3:30pm – 5pm on selected dates.
Games will be held Mondays, Tuesdays and Thursdays from 6pm – 9pm on selected dates.