Welcome to Batesville Youth Soccer!

To register for the revamped Batesville Youth Soccer Camp, click this link Camp Registration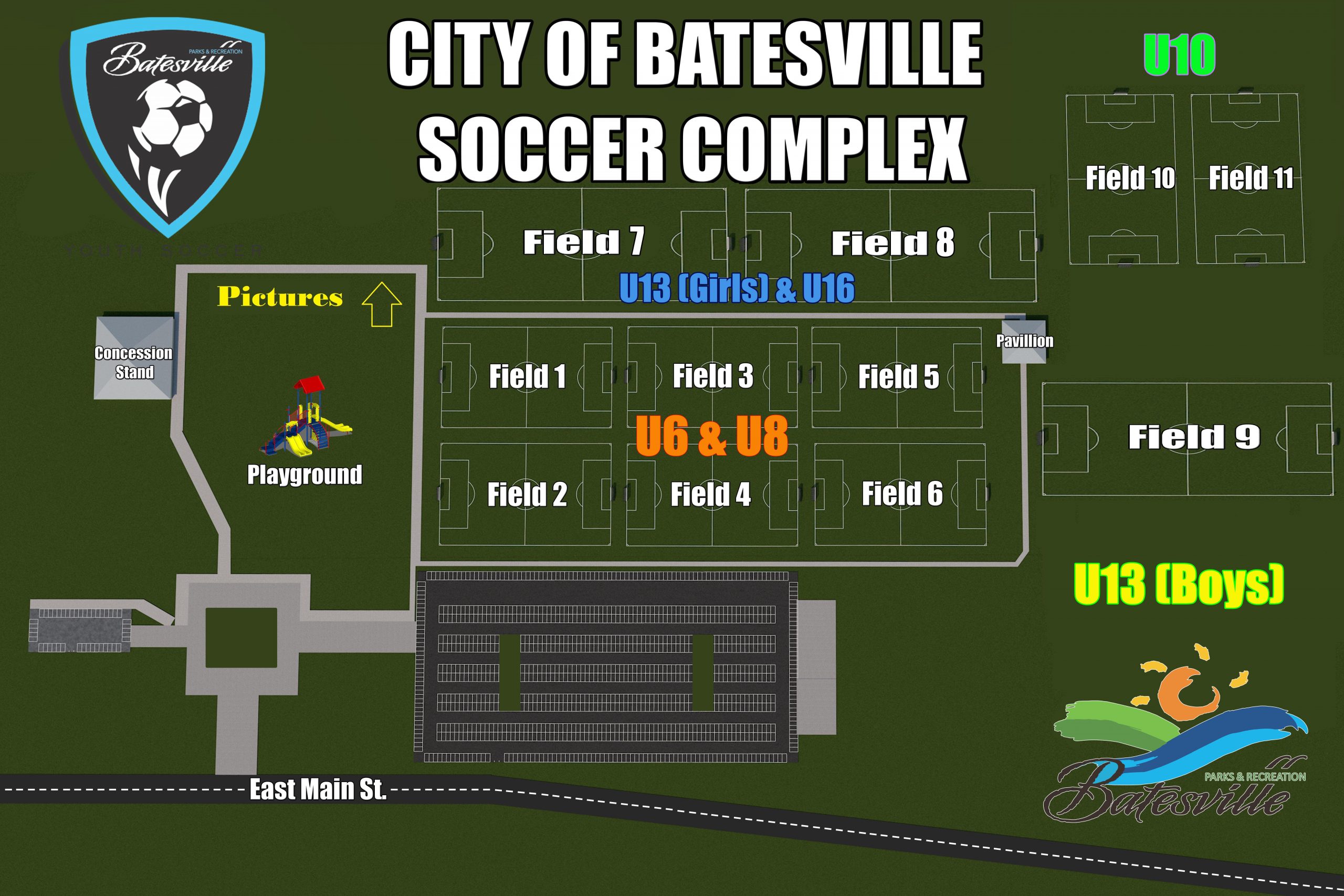 GAME & PRACTICE SCHEDULE FOR SPRING SEASON 2020
PICTURE TIMES & PRICE LIST
WHAT AGE DIVISION DOES MY CHILD PLAY IN?
IMPORTANT DATES
The Batesville Youth Soccer program is a developmental, recreational league made up of kids ages 4-15. Our program is designed to encourage athletic activity and a love of the world's most popular sport. Teams are formed at random with a minimal skills evaluation process to help ensure equal dispersion of talent. Except for special circumstances, such as disciplinary matters or illness, each member of the team is asked to play at least 50% of each game. Kids play their way through the regular season, ending with awards and a tournament for U10 Divisions and older. No matter the age or skill level, your youth will find a place to put their stamp on the growing, local soccer culture. Contact the us for information (870) 698-2427 or on Facebook .