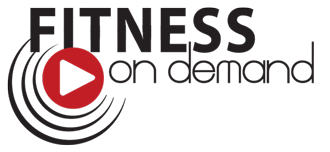 The Batesville Parks and Recreation Department is now offering Fitness on Demand: simple-to-use, video-based fitness classes. The service is a free to members, $5 per visit for guests of the Batesville Community Center & Aquatics Park.
Fitness on Demand allows patrons to participate from a variety of classes, including yoga, pilates and kickboxing, scheduled at the Community Center's group fitness room when convenient for them. Patrons can work out individually or with friends in an environment less intimidating and more comfortable than a live class, on a schedule convenient to them. When classes are not scheduled, patrons have the opportunity to select their own class out of 200+ classes in the Fitness on Demand library.
Fitness on Demand allows us to expand our class offerings and make better use of the space her at the Batesville Community Center & Aquatics Park. Fitness on Demand offers classes for all ages and levels, with new classes added monthly. The department hopes to add equipment and further expand class offerings. Fitness on Demand is available from 5 a.m. to 9 p.m. when other classes are not being offered.