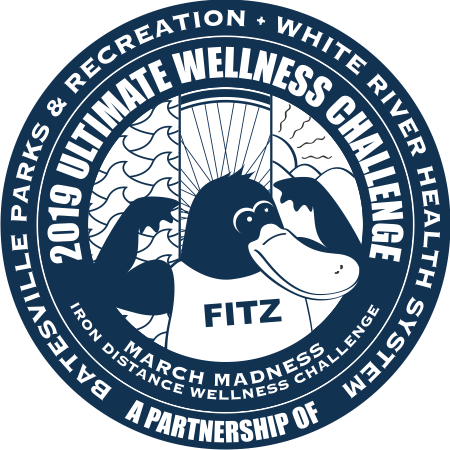 November 1st – November 30th
Have you ever dreamed of completing a triathlon? Do you want greater variety in your exercise routine? If you answered yes to either of these questions, the Batesville Community Center is hosting its first Iron Distance Wellness Challenge. While a normal long-distance triathlon is a one-day event, the Batesville Community Center Iron Distance Wellness Challenge takes place over the course of a month and provides participants with the experience of a competing in a triathlon, in small manageable stages. This challenge is designed to keep you focused on daily exercise, encourage diversity in your exercise routine and provide accountability.
HOW IT WORKS: In this four-week challenge with the option of three weeks, participants will plan their workouts to equal the distance of an Iron Triathlon – a 2.4-mile swim, a 112-mile bike and a 26.2-mile run. You can sign up as an individual or as a relay team with two or three people. All participants will receive a long sleeve t-shirt for entering and a medal upon completion of the program.
CONVERSIONS AND OPTIONS: To complete the Iron Distance Wellness Challenge in a month, you'll have to work out 4 days per week doing:
Run/Walk 1.64 Miles
Bike 7 Miles
Swim (Yard Pool) 5.5 Laps / 11 Lengths
RUNNING = 26.2Miles
Elliptical Trainer
Treadmill
Outdoor running
Indoor Running
Walking
BIKING = 112Miles
Cycling Outdoor
Indoor Bike
SWIMMING = 2.4 Miles
Water Aerobics 45 minutes= .5 miles
Swim Lessons 30 minutes = .5 miles
Swim Club Practice 45 Min = .5 miles
Swim Club Practice 1 hour = 1 miles
Swim Club Practice 2 hours = 2 miles
REGISTRATION: Able to register until October 31st
CHALLENGE: November 1st through November 30th
FEES: $30 per Community Center Members $35 per Community Center Non-Members. Relays will need to sign up separate and email relay team to recsuper@cityofbatesville.com
Register Online Here
Join our Facebook Group here. Post your runs, bikes, swimming, and progress.